SS IPTV is a free application giving you access to your live IPTV subscription, including films or series. Said application compatible with several supports such as the android box, SMART TV Samsung, SMART TV LG,In this tutorial, we will show you How to install and configure IPTV subscription on SS IPTV
SMART TV TLC, SMART TV TOSHIBA….
SS IPTV is another IPTV subscription player allowing users to view their IPTV subscription information, download content to your Android device for later viewing and schedule Live TV recording.
Once we have installed the application, we can load the m3u channel and watch streaming online TV that we will configure.
Get SS IPTV Login Code
Click on the "gear icon"
The configuration page is opened here, we can configure several things, language, time, colors and much more. Now we click on where it says "get code" and we get the code.
If you want us to take care of the installation remotely, please send us the code obtained.
Here is how to update channels on SS IPTV
          SSIPTV is a content streaming application for IPTV. It allows its users to have access to a very large number of television channels via numerous devices. In addition to providing them with channels, the SSIPTV application also provides its users with excellent image quality, including HD or High Definition, 4K and 3D images.
SSIPTV is also an IPTV subscription reseller that allows its customers to access their favorite videos, programs and TV series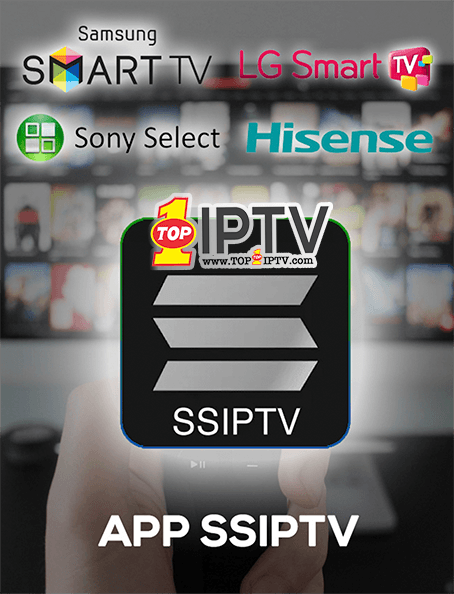 By purchasing  the SS iPTV subscription , you benefit from:
• LIVE TV & VOD More than 3000 channels , FR, AR, DE, ES, CH, BE, UK, IT, USA, CA, NL, PT, RO, AF classified by categories but also +2000  VOD films thanks to Videos on demand ! 
• APPLICATION:  a very advantageous application compatible with all operating systems , including Android, Ios and KODI.
• Hundreds of films  including the latest achievements and box office.
• Compatible with most devices and systems (Box Android – Smart iptv – Mag – Mac os…)
• Full HD 1080p HD 720p quality:  Most of our channels are broadcast in several  qualities  allowing all types of speeds to be able to  benefit from their subscription. 1080p, 720p and Low bandwidth.
• SERVERS: We have several servers around the world, be sure to get the best connection, closest to you.
• Replay of your favorite programs Timeshift over 2 days, never miss a movie again, you can go back on the channels to start a movie from the beginning, or watch yesterday's match.
• Live control PAUSE/PLAY.
• EPG Full Program Guide . Our Electronic Program Guide tells you how long a show is, next steps and descriptions.
• • • In terms of IPTV subscription, it must be admitted that SS IPTV Subscription is cited among the most popular applications on the entire Internet. The popularity of this application is due to its unbeatable prices and the countless TV channels it offers.